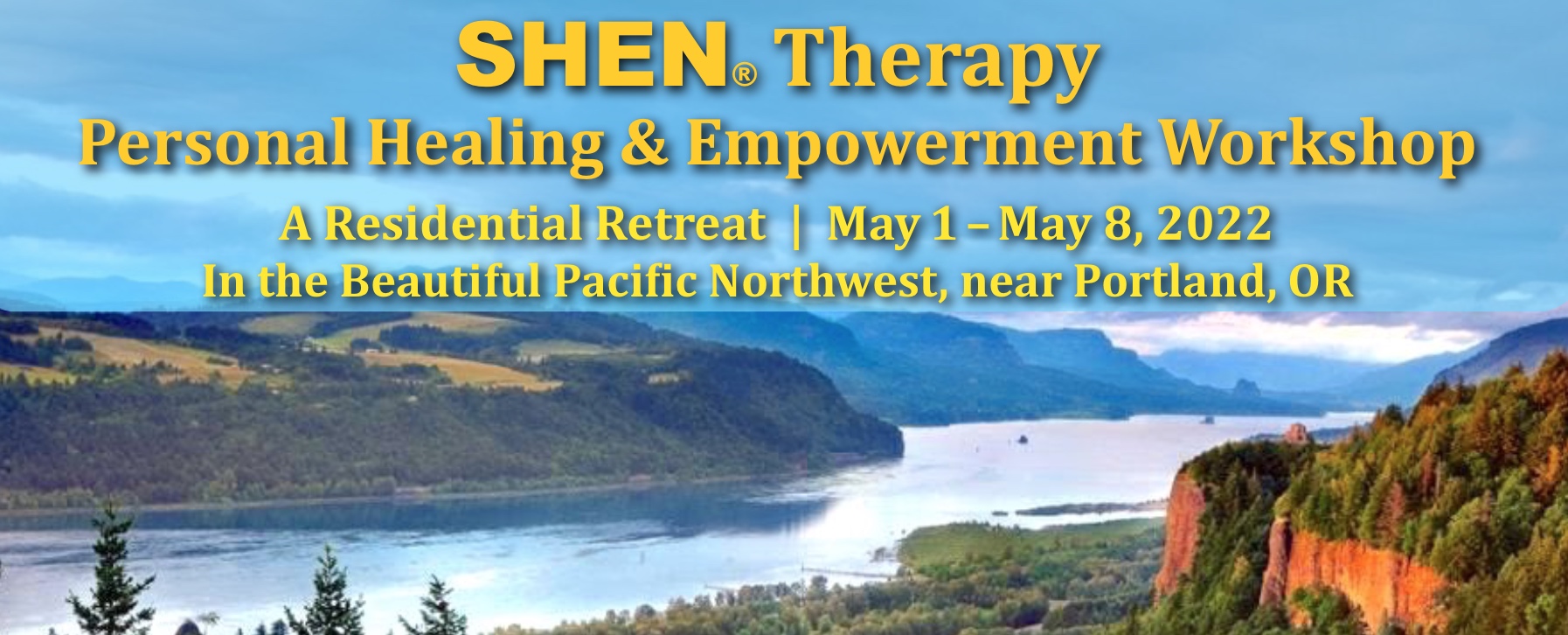 We are excited to announce a SHEN® Therapy Personal Empowerment & Training Workshop to be held in the Portland, Oregon area, May 1 – May 8, 2022.  This residential SHEN Training will be held at the Alton L. Collins Retreat Center in Eagle Creek, Oregon, 45 minutes east of Portland
The Instructor for this 7-day, full-immersion SHEN Workshop is Russell Fox, CST/CSI, with Ayleyaell Kinder, CST as Workshop Registrar and Training Assistant. Feel free to contact them by email as follows:
Instructor: Russell Fox, CST/CSI
SHENTherapyNow@gmail.com
Registrar:  Ayleyaell Kinder, CST
SHENworks@gmail.com
+1 (503) 912-9330
During our week-long residency at the Alton L. Colins Retreat Center, both single & double occupancy lodging will be available. Pricing includes full tuition, all course materials, lodging and all meals with menu flexibility for particular dietary concerns.
Join us in the beautiful Pacific Northwest ~ Portland, OR
Sunday Afternoon May 1st to Sunday Morning May 8th
1) Application Form: All First Time and Returning Attendees are required to complete the SHEN Workshop Application Form. Download, fill out and forward your completed Application to the Workshop Registrar, Ayleyaell Kinder. Full instructions on how to proceed are on the Application Form. Download Your Application Form Here.
2) Workshop Fees are based on your being a 'First-Time Attendee' or 'Repeat Attendee' and your lodging choice of Single or Double Occupancy. These 'Early Bird' prices are good through April 10, 2022.
• 1st Time Attendee, Double Occupancy: $1,897.00
• 1st Time Attendee, Single Occupancy:   $2,136.00
•  Repeat Attendee, Double Occupancy:  $1,752.00
•  Repeat Attendee, Single Occupancy:    $1,991.00
Prices will increase $100 – $150 on April 11, 2022.
3) Secure Payment via PayPal – SHEN Workshop/Portland, OR

Enter SHEN's PayPal Payment Portal Here
---
We look forward to being with you in Portland, Oregon, for your SHEN Personal Empowerment Workshop!